Title: Solonian Seasons
Author: betawho
Rating: G
Characters: 4th Doctor, Sarah Jane Smith (references to 3rd Doctor, Jo Grant)
Words: 2185
Summary
: In the 3rd Doctor story "The Mutants" the natives of the planet Solos metamorphosized as their planet moved from its 500 year spring into summer. What happened at the other seasons?
---
Author's Note
:
This is one of my oldest fanfics, it was actually written in 1993. Yes, 20 years ago. I just saw a wonderful tribute artwork to Elizabeth Sladen with Sarah Jane and the Fourth Doctor, [link] which made me think of it.

I'm posting it now in honor of Elizabeth Sladen. And in honor of the Doctor Who 50th Anniversary. What better way to celebrate 50 years of Doctor Who than with 50 years of fanfic?
Be gentle with me, my writing style has changed over two decades. But I thought some of you might enjoy reading it.
This is based on the episode "The Mutants," a Classic Doctor Who story where the aliens metamorphosize to adapt to their planet's extreme seasons. The different phases in this story are derived from the symbols on the tablets the Time Lords sent the Doctor to deliver in the episode. (The picture below is a drawing of the tablets from the episode.)
It is written as an article by Sarah Jane Smith, with a surprise at the end.
Here's a picture of the tablets.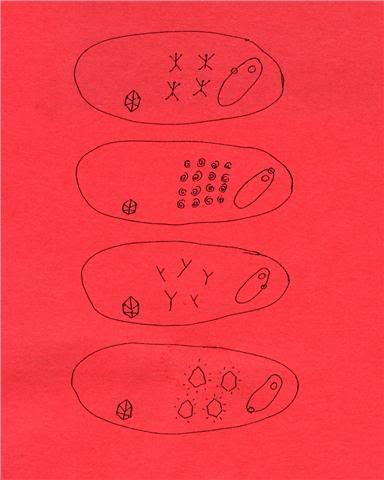 (
Read more...
Collapse
)